Attractions
The Cedar Lodge is conveniently located in north Dunsmuir. The area is filled with great attractions to visit during your stay. Many of these attractions are within easy walking distance.
Hedge Creek Falls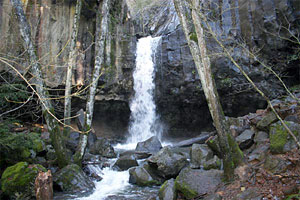 Just a few hundred yards north of the Cedar Lodge is Hedge Creek Falls Park and trailhead. Here you with find a beautifully landscaped picnic area. Spectacular views of Mount Shasta, the Upper Sacramento River, our canyon, trees, and trains... everything that makes our area special can be viewed from the observation gazebo. Taste the pure spring water drinking fountain that is the first outlet for the City of Dunsmuir's "Best Water On Earth".
The trail head to the falls is well marked and the easy 5-minute walk down a beautiful mossy, wooded trail should not be missed. The quiet beauty of the falls grows until it completely overtakes the viewer. While you are here, explore the small "cave" behind the falls. Legend has it that stagecoach robber, Black Bart, hid out there from a posse. Once you reach the falls, be sure to continue on the trail through the cave behind the falls and continue down adjacent to Hedge Creek to an observation deck overlooking the Upper Sacramento River.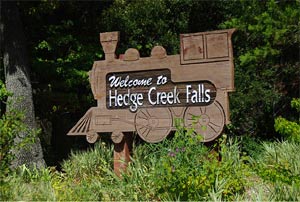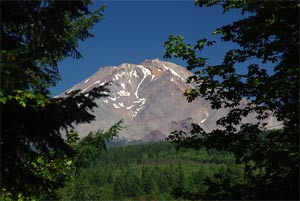 ---
Prospect Avenue Fishing Access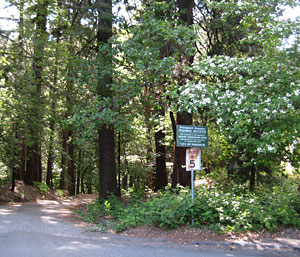 Almost literally right out your room's door is access to one of the world's most prized trout fishing rivers. Anglers come from all over the globe to test their skills in catching prized trout. We have plenty of room in our courtyard for you to practice your fly casting to get ready to go after that "Big One".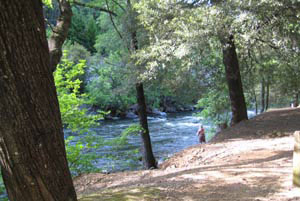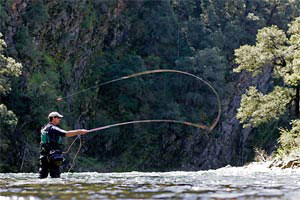 ---