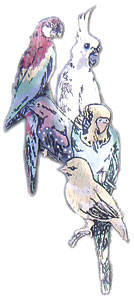 Why the Bird Aviary?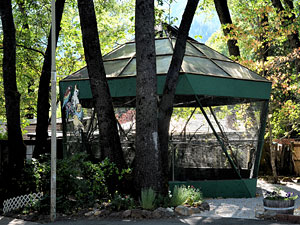 Adjacent to the motel, Mike Robinson had a bird farm, breeding all species of parrots and cockatoos, and later specializing in the endangered Madagascar Vasa Black Parrot, acquiring one of the largest collections of breeding pairs in the world. Mike gave up breeding in 2000, donating his collection of black parrots to the afabirds.org - American Federation of Aviculture, but still maintains the bird aviary and koi pond for the enjoyment of motel customers.
The aviary is a 25 by 30-foot hexagonal structure with a pyramid roof. The walls are made of steel mesh, as is the peak of the pyramid, to let in the rain and refresh the koi pond.
To Mike's knowledge, this is the only motel in the United States with a bird aviary and koi pond.
There are 30-40 green cheek conures (miniature parrots), and cockatiels adopted from people who bought them as pets and got tired of them. Mike plans to add other colorful, exotic species this year, including jenday conures and sun conures.
---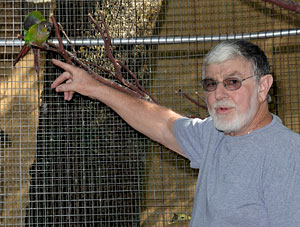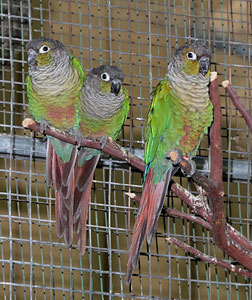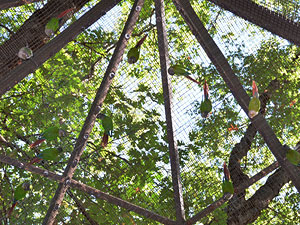 Photos on this page by Richard DuPertuis, Mt. Shasta News.
---